Maximize Reservations with Multiple Payment Options
June 26, 2010
Every guest is different, some are Indian, some are English others are Spanish, French and German. Some will call to book rooms at your hotel and others will email to book rooms. These differences of guests also exist when they pay for your rooms – if one wants to pay with his credit card, another will want to pay by her debit card, yet another will ask if you accept direct debit payments and still others, will enquire if you accept cheque or cash payments. This diversity of people and payment methods means that to successful convert visitors on your website into guests, you have to offer the widest possible range of payment options on your strongest revenue engine 'your hotel website'.
ResAvenue, your online hospitality solution provider ensures that you close every possible sale by providing you with the most extensive range of payment option. It currently offers, the following payment options: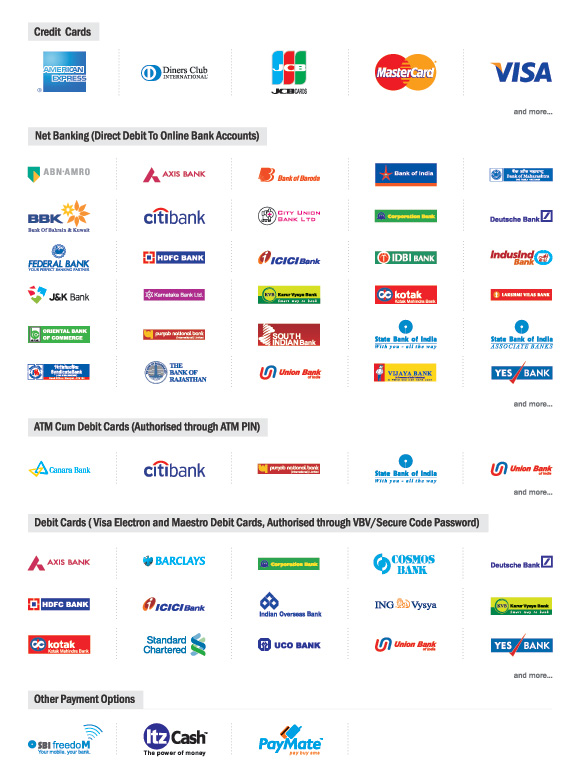 Now, collect payments from guests using any of above payment options and stop losing reservations to your competitors because you do don't have the right type of card or association with the right bank.
To summarize, with ResAvenue, you get a range of payment options that enables you to capture audiences around the world and from different strata's of life easily.