Having trouble viewing this email? View it in your browser
| | | |
| --- | --- | --- |
| | | March 2023 |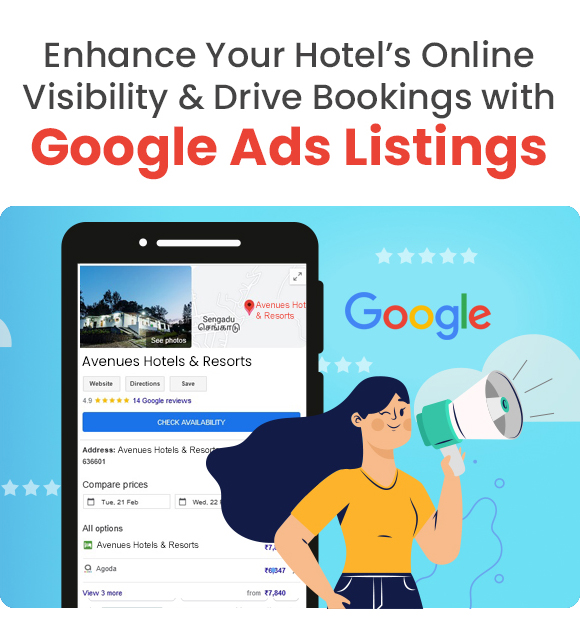 Hoteliers can boost direct bookings of their properties by significantly enhancing their online presence. Google Hotel Ad listing feature is an excellent way to do this as it helps improve your visibility, resulting in a substantial increase in web traffic and greater conversions on your website. ResAvenue, an authorized Google Hotel Ads Integration Partner, enables you to display property information via Google Hotel Listings at no extra cost. You can now reach out to a larger universe of travelers actively searching for a hotel in the same location as your own property.

With Google Hotel Ads, you can showcase your property at no cost on the world's most popular search engine that processes millions of hotel searches per day. Google positions your hotel information in its organic search results section (Under "All options") below their paid search results. Your prospective guests can view your hotel name, your booking partner (OTA), your pricing, website link and such relevant details such as your cancellation policy and restrictions. To sign up for Google Hotel Ads, please contact our Sales Team at contact@resavenue.com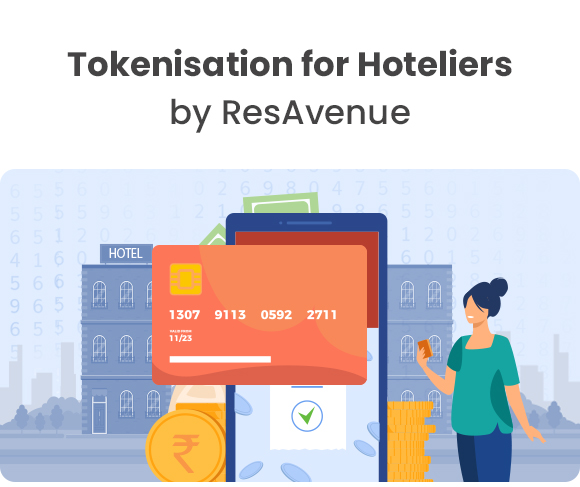 Every guest to a hotel looks for a great booking experience. A secured payment technology can work wonderfully in providing your guest with a safe transacting environment and also give your hotel's business, larger occupancy rates and maximized revenue. Introduced by the Reserve Bank of India (RBI), Tokenisation is a process that securely replaces your guest's card details with encrypted codes called tokens in order to protect his payment information from thefts and online frauds. Tokenisation helps protect sensitive card data and reduce your PCI data security scope, which is great from a security point-of-view. It replaces sensitive card data with a token, which hoteliers can use across various front-end and back-end systems instead of the real card data. As a hotelier, you can continue to reserve rooms and perform other operations using tokenised card data and at the same time, let your guest protect his sensitive card information and utilize it for future payments. At ResAvenue, we offer our hotel partners, an access to our multi-network tokenisation solution, CCAvenue TokenPay that enables them to accept secured payments from their guests while also enhance their scope of earnings.

Get maximum bookings with the use of Tokenisation and provide your guests with a safer experience while transacting.


ResAvenue Extends a Warm Welcome
to Its New Partner Hotels
Disclaimer: We do not claim ownership over the images appearing in the Hotel list section. They are used for information purposes only and in no way are meant to claim ownership over any of the above mentioned. All photos, videos, articles, etc. are copyrighted to their original owners.
E-mail: contact@resavenue.com
Copyright © 2023 INFIBEAM AVENUES. All Rights Reserved.