Having trouble viewing this email? View it in your browser
| | | |
| --- | --- | --- |
| | | July 2022 |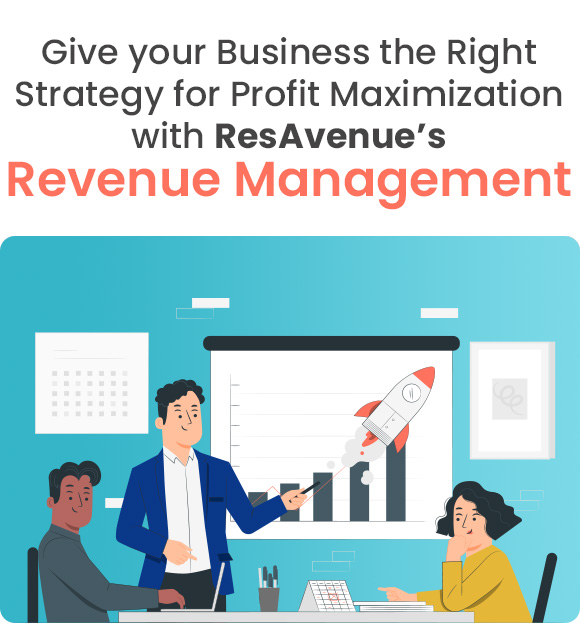 Growing consumer preferences and demand for unique hotel experiences, has urged thousands of hotel businesses to re-evaluate their revenue strategies. For giving your business an optimum pricing approach and a powerful revenue generation plan, ResAvenue suggests the integration of its Revenue Management feature rich platform that works impressively for your hotel, in the shortest possible budget and time constraint. Serving as a business partner for decades with end-to-end reservation technology, ResAvenue has assisted hoteliers in enhancing their revenue by strides, turning out a significant boost in the industry where today we find revenue opportunities becoming scarce.

Our new and improved Revenue Management system comes with best-in-class forecasting capabilities and a user-friendly dashboard that not only increases your productivity but also equips you with a smart decision-making tool that can influence your income strategies in a positive way. ResAvenue provides its Revenue Management services to more than 50 hotels that have, as a result, witnessed phenomenal growth. Its best-in-class strategies have helped declining businesses to regain their lost market share once again.

ResAvenue's Revenue Management streamlines your hotel's operations and boosts your earnings through management of rates, availability and distribution.


ResAvenue Extends a Warm Welcome
to Its New Partner Hotels
Disclaimer: We do not claim ownership over the images appearing in the Hotel list section. They are used for information purposes only and in no way are meant to claim ownership over any of the above mentioned. All photos, videos, articles, etc. are copyrighted to their original owners.
E-mail: contact@resavenue.com
Copyright © 2022 INFIBEAM AVENUES. All Rights Reserved.